Saturday – Day 6

Today was a typical Saturday, so I got a little caught up in life and didn't end up reading much BUT I did manage to squeeze in the challenge. It ended up being a LOT of fun, though more work than I expected it to be!!! Today's challenge was created by Kimberlyfaye Reads and can be found here.
The challenge:
Use the first letter in any book you've read or want to read to spell out a word. You can choose first name, initials, your birthday month, or your zodiac sign.
You can see my entry below – it spells SEPTEMBER (my month of birth).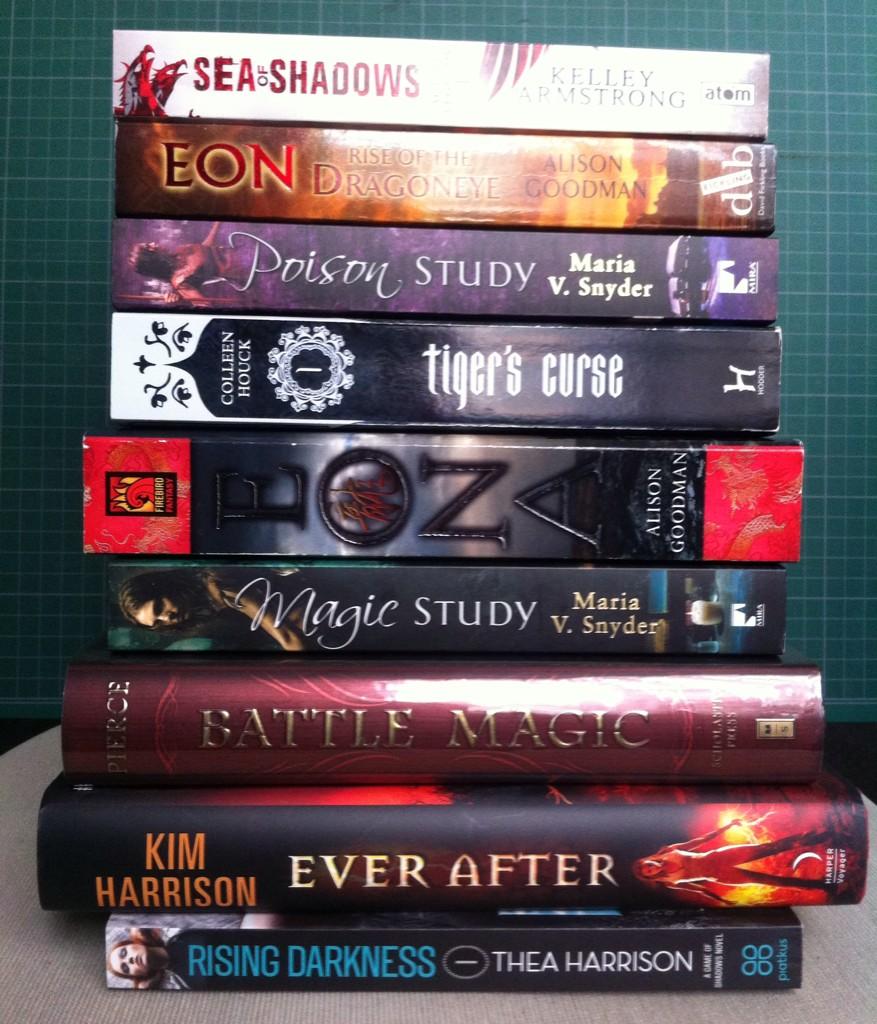 I used:
Sea of Shadows by Kelley Armstrong
Eon by Alison Goodman
Poison Study by Maria V. Snyder
Tiger's Curse by Colleen Houck
Eona by Alison Goodman
Magic Study by Maria V. Snyder
Battle Magic by Tamora Pierce
Ever After by Kim Harrison
Rising Darkness by Thea Harrison
It was quite difficult finding some of the letters, especially the 'e's as I tried not to use any book that had titles starting with the. But I managed it! I'm super proud 😀
Books Read Today: 1
Books Completed (Total): 3 – INTO THE STILL BLUE, NIGHT BROKEN, THE ASSASSIN'S BLADE
Pages Read Today: 50
Total Pages: 1,210