Monday – Day 1
The first day of this challenge was both a resounding success and a complete disaster.
I didn't do much reading at all. Like almost none. However, I did manage to participate in a challenge (see below) and in the Twitter chat which was fun and hectic.
Challenge:
The Book Monsters held a scavenger hunt (you can find more details here) and here is my entry: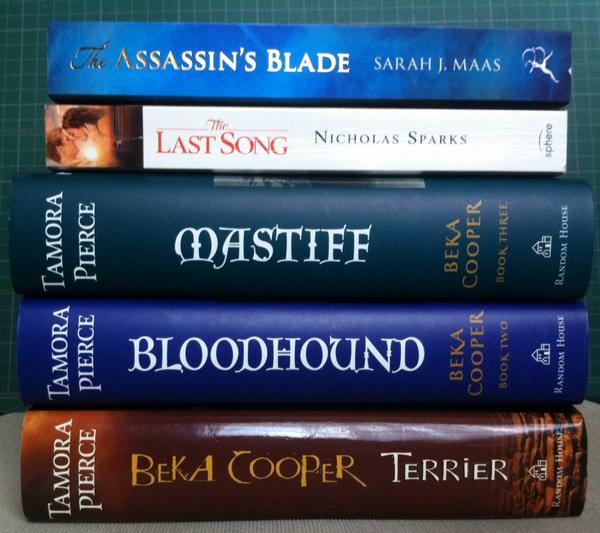 1. A Book that begins with "B" (for Bout of Books!) –> Beka Cooper/Bloodhound
2. A book that has been made into a movie/tv show –> The Last Song
3. A series you love –> Beka Cooper Trilogy
4. An anthology of poems or short stories –> The Assassin's Blade (kind of a cheat, I think)
5. A book on your TBR shelf, or your full TBR shelves –> The Assassin's Blade
It was quite fun doing this challenge.
Books Read Today: 1
Pages Read Today: 38